Describing Odyssey
Boilerplate
Odyssey Attribution is developing software to help e-commerce companies get better insights into their attribution with transparent and independent data. Odyssey is a start-up with a small team based in Amsterdam. Founded from Code Orange and Nubis Digital Agency. Odyssey enables marketers to better understand the incremental performance of their traffic sources. For more information, visit https://odysseyattribution.co/
Brand Assets
Odyssey Logo
Do you want to mention or share Odyssey on your website, in presentation or for other uses?
Feel free to download our high-res logo here.
Use the Odyssey logo to link to Odyssey
Don't create a modified version of the logo by changing color or dimensions
Use these colors to fill the logo with our gradient
Use our black or white logo when necessary
Screenshots
Need some screenshots? Download them here. High-resolution assets of the Odyssey interface.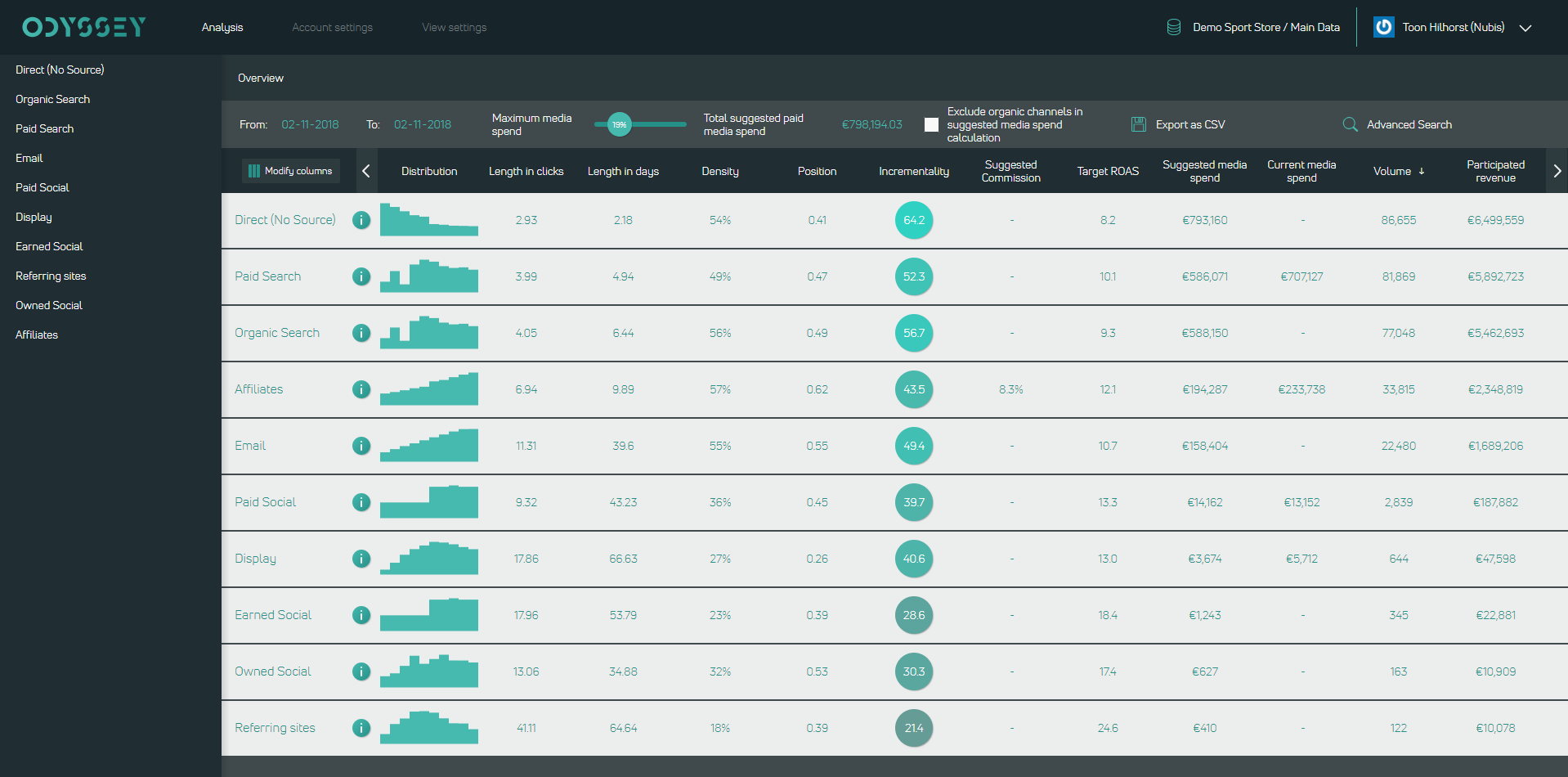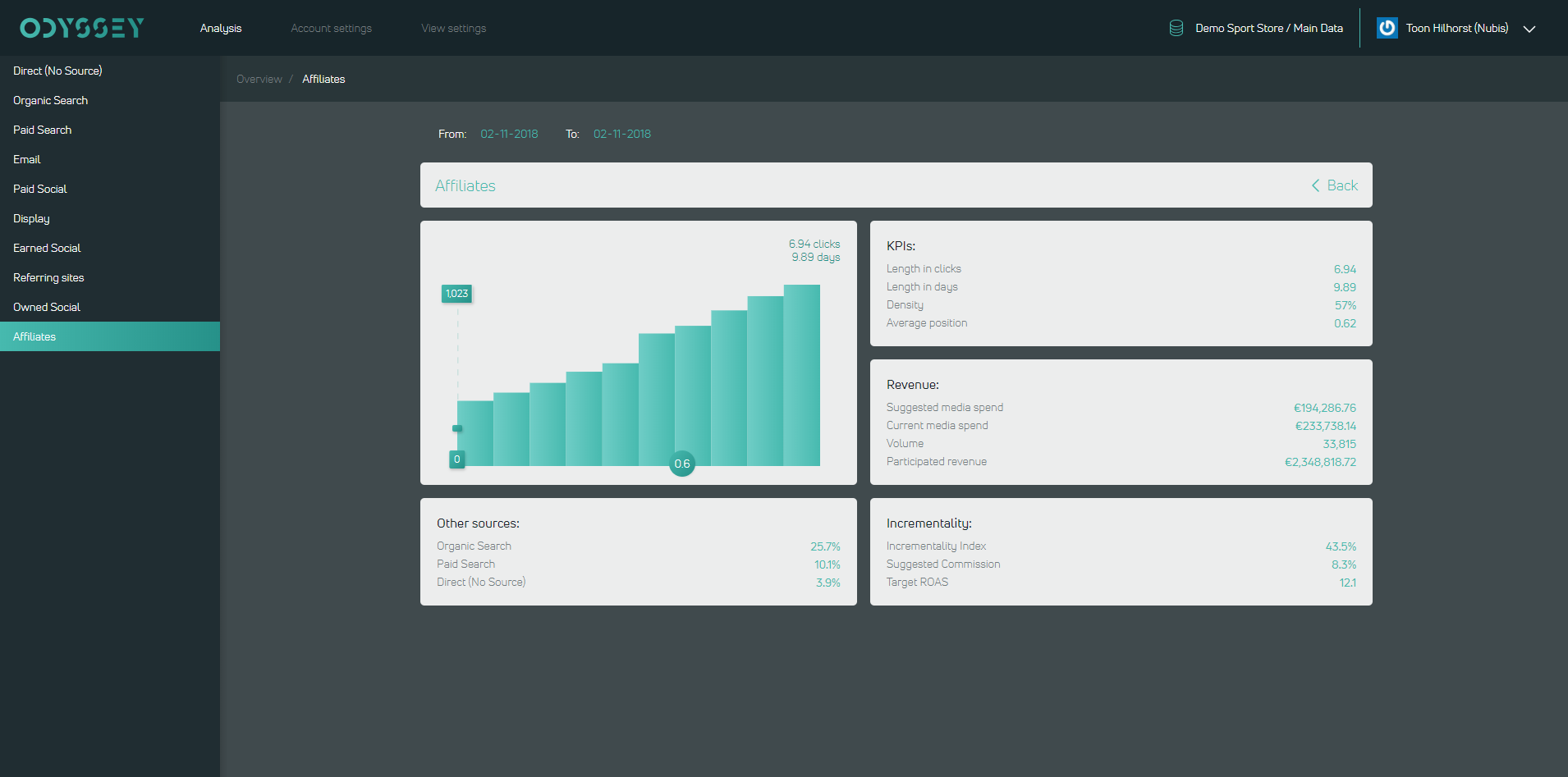 Contact us
Please contact us if you want to use artwork not included on this page or if you've got any other questions regarding the usage of please feel free to contact us at info@odysseyattribution.co.