Our Team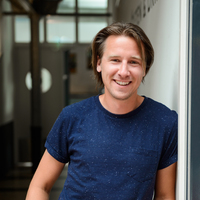 Jelle Oskam
Chief Executive Officer
& Co-Founder
Jelle Oskam is co-founder and CEO at Odyssey. Currently, he also fulfills the role of Global Affiliate Manager ad interim at adidas. Through his years of international digital and affiliate marketing experience, he was able to scrutinize the disrupted playing field of affiliate marketing and define a reset: what became the strategic foundations of Odyssey.
Tim van Dalen
Chief Technology Officer & Co-Founder
Tim van Dalen is co-founder and CTO at Odyssey. Tim likes to work on complex problems and has a passion for everything at the intersection of software development and marketing. He has masterminded the technology behind the expeditious analysis of millions upon millions of touchpoints in Odyssey.