Conversion Path Analysis
Visualize Customer Journeys
in just
one click

.

Below we explain the variety of benefits that Odyssey Conversion Path Analysis tool brings you.
---
Google Analytics and Conversion Path Analysis, what a
great combination

!

Seamlessly integrate your Google Analytics account's data into our tool and unlock the insight to make better business decisions.

Using this data, our Conversion path analysis can help you drill down into your client's journey's to learn their behavior.
---
Use our incrementality insights for
individual

conversion paths

The customer journey usually consists of multiple touchpoints.

With our Conversion Path Analysis insights tool, you can analyze individual touchpoints of the customer journey.

This will allow you to optimize every stage of your customer journey and improve your customer experience.
---
Take a look into your customers
favorite paths
The most common touchpoints in your customer journey can be seen in this section.
We'll show you the most common paths for your campaigns, the touchpoint where a customer journey usually originates and the source(s) that are part of the customer journeys.
---
Understand

the value of your voucher code program

The use of voucher codes can greatly increase the profitability of an online store.

With Conversion Path Analysis, you can easily track whether a voucher code has been used, which it is and how much discount was applied to your customer's basket.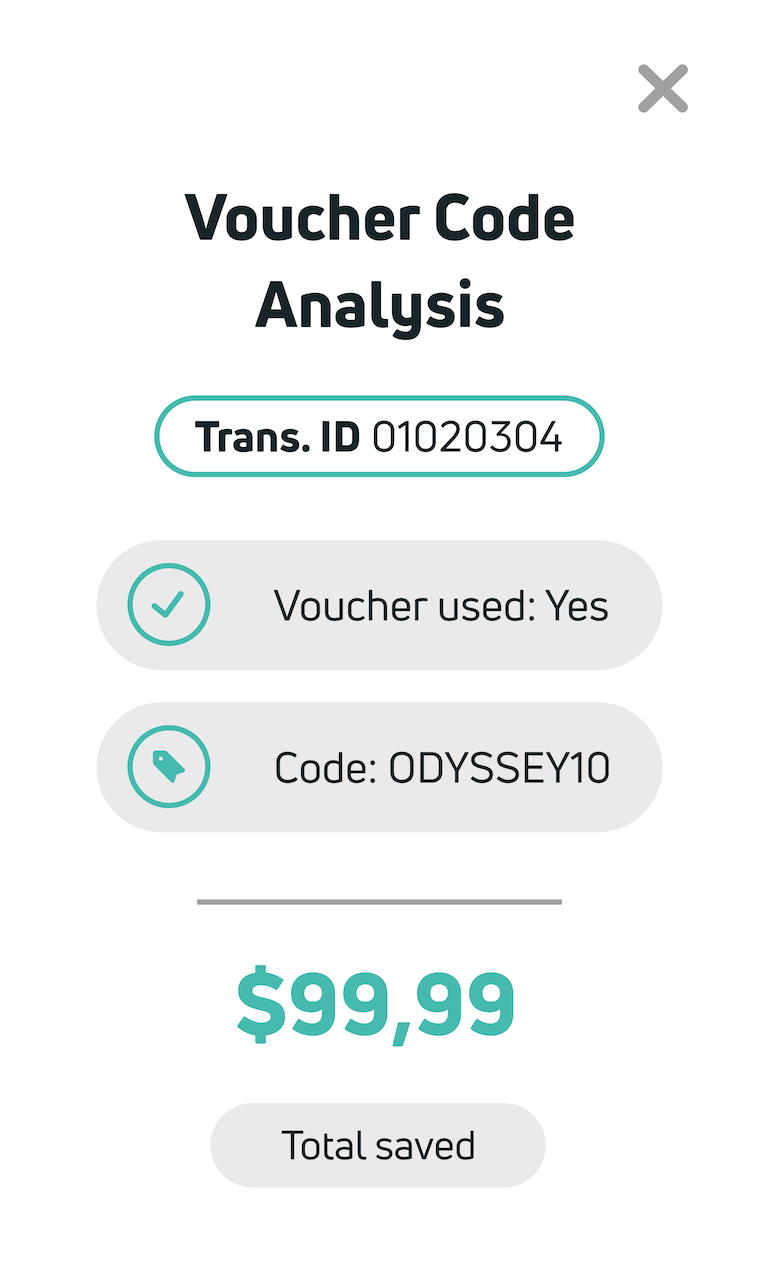 ---
Drill down into a
specific

traffic source

If you want to analyze specific traffic sources, you can do this as well. You can segment campaigns to learn which were successful and unsuccessful.

For example, if you select "Affiliates", you get a list of all transaction IDs that the "Affiliates" touchpoint is part of.
---
Divide your customers in groups to get
better

insights

Using your transaction IDs, Conversion Path Analysis can show you the customer journeys of your new and/ or returning customers separately

In this way, you can spot differences in their purchase behavior and optimize your marketing efforts.
---
Which products do your customers
buy together?
Get insights into which products are purchased most frequently by looking at their baskets.
This will help you identify which products customers prefer, the customer's decision making process and understand how your campaigns and channels influence your customer's journey.